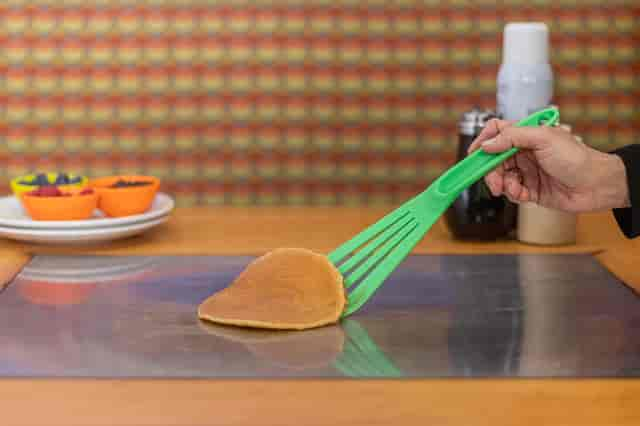 Menu
Become a VIP
Receive updates on special events, new menu items, menu reviews, and more!
Menu
Flippin' Funky at the Table
One 10oz Buttermilk, multi-grain or gluten free (+1.00) batter

Additional add-ons or toppings 1.00 each

Chocolate Chips, Reese's Pieces, Bananas, Apple Pieces, Strawberries, Almonds, Walnuts, Pecans, Coconut, Butterscotch, Chips, Granola, Peanut Butter, Whipped Cream, Raspberries, Berry Blend, Blueberries
Funkin Favorites
Served with your choice of toast, biscuit or pancake
Afternoon Delights
All "Delights" come with your choice of Bacon Ranch Macaroni Salad, Cucumber Salad, Chips or a Side Salad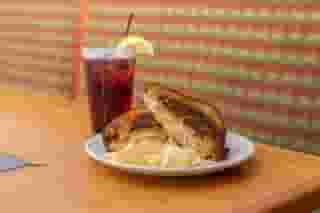 Putin's Turkey Reuben
Vladimir wishes he had this! We start with melted Swiss cheese on rye bread. We place warm turkey on one side. On the other, we place our apple slaw infused with a top secret, under house-arrest made KGB Russian dressing that makes this a wonderfully unique and delectable taste.
$11.83
From the Fields
Add sirloin tips, grilled chicken or sauteed shrimp 3 or seared tuna 5 to any salad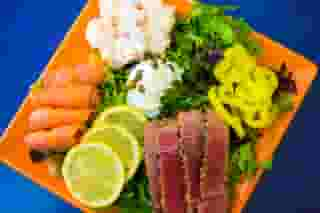 Poseidon's Trident*
Straight from the sea to your table, is the outstanding three pronged combination of succulent shrimp and lobster salad, lightly seared sesame encrusted ahi tuna on a bed of seaweed salad and beautifully smoked salmon with capers and cream cheese, all on a fresh bed of mixed greens.
$16.83
Liquids
16oz Fresh Squeezed Orange Juice
5
Coffee, Decaf Coffee, Iced-Coffee
(free refills)
3
Cranberry Juice, Grapefruit Juice, Apple
3
Whole Milk, Chocolate Milk, Almond Milk
2.50/3.25
Coke, Sprite, Diet Coke, Ginger Ale, Root Beer, Lemonade, Sweet Tea, Unsweetened Tea
(free refills)
2.50